Comprehensive, Cosmetic, Restorative & General Dentistry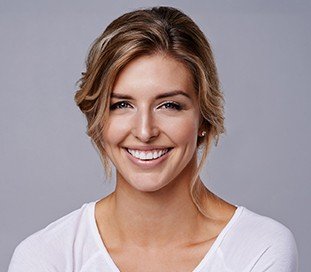 If you're looking to maintain your oral health, you'll want a practice you can trust. Our doctors have many different procedures available which can help you maintain, restore, or enhance your smile! We believe in relationship-based dentistry, so we'll listen to your expectations and concerns. Our team wants to create a rapport with everyone that enters our office so that we can create customized dental treatments for them.
Dental services at our practice include:
Night guards amd TMJ therapy
General dentistry appointments let our staff keep an eye on your oral health, so it's important that you come visit us at regular intervals. During a regular checkup, we'll provide a routine examination and cleaning as part of this dental service. You'll be able to ask our staff any questions or bring up anything new you may have observed. If we notice anything problematic, we'll let you know and then respond accordingly with any needed treatments. We can perform periodontal therapy at our practice if we see damage from gum disease. Dr. Weiss and Dr. Fulreader prioritize your overall well-being while looking after your dental health.
Our dental services can rejuvenate your bite today. Our practice has the technology needed to create restorative dentistry plans that are customized to fit each patient. When you crack a tooth or damage an already placed crown, you need to seek help fast. We understand that going to the dental office multiple times to repair a tooth can be irksome, which is why our practice uses CEREC one-visit crowns equipment to streamline the process. If your smile needs extensive repair, we can create a full-mouth reconstruction plan for you that can be accomplished in a phased manner to fit any budget.
Do you feel like you haven't slept a wink, even after getting a full night's sleep? Dr. Weiss can evaluate you to see if you suffer from obstructive sleep apnea. We have Somnodent, TAP, EMA, Oasis, and Silent Night appliances that can treat the condition. We are proud to have helped hundreds of couples get back in the same room after treatment.
If you want to straighten your teeth without immature-looking, metallic braces, come see us! Our practice has Invisalign clear aligners and Simpli5 aligners that will shift your teeth into place. Our dental services include this minor-to-moderate orthodontic correction because we know how important your smile is to you and your loved ones.
Please call us today to receive one of our high quality dental services. Dr. Weiss and Dr. Fulreader can better your bite, and our professional and caring dental team is ready to provide customized care.