Advanced Dental Technology - Skokie, IL
Bringing Dental Technology
into the Modern Age
Technology is constantly changing, evolving, and becoming easier to use. Whether it's the phones in our pockets or the technologies we use right here in the dental office, Dr. Weiss and Dr. Fulreader understand how important staying in touch with technology can be. At Weiss Dental Arts, we've incorporated multiple tools that not only make your treatments more convenient, but more comfortable and successful overall. Below, you can learn more about these treatments in greater detail.
Committed to State-of-the-Art & Comfortable Dental Experiences
Improved Diagnostics and Treatment Outcomes
Better Convenience Through CEREC® Restorations
Safe and Efficient Digital X-Ray System
Intraoral Cameras
Do you feel alienated because you can't see what the dentist sees during your dental exam? You aren't alone. Many patients wish they could play a more active role in their exam process at the dental office, and the handheld intraoral camera makes that process possible. During your exam, multiple photos are taken using the high-resolution camera housed in the very tip of the device. These images are then displayed on a monitor, so you can see the exact condition of your teeth and other oral structures.
3D Cone Beam Imaging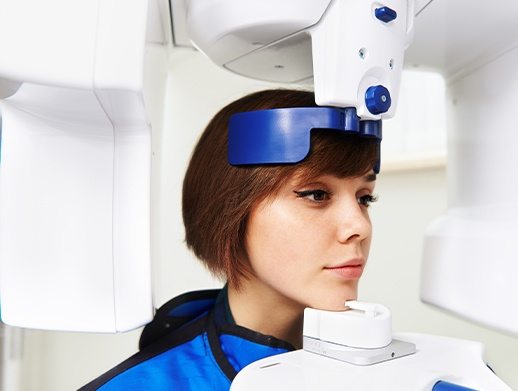 In some cases, X-rays are not enough to collect all the information we need to provide you treatment. For example, if you need dental implants placed, a full-mouth reconstruction, or other complex care, we want to make sure we know everything about your oral structures and the underlying nerves and blood vessels near them. The 3D Cone Beam Scanner captures a detailed cross-section of your mouth so we can better plan your treatment and ensure the most successful outcome possible.
All-Digital X-Rays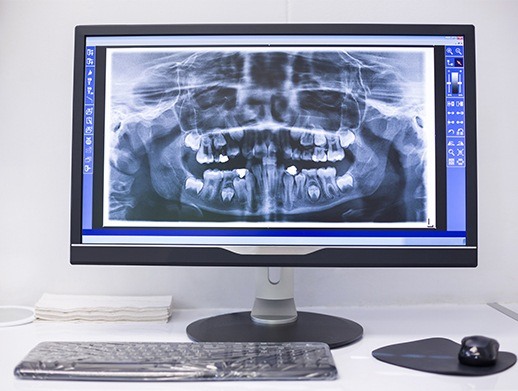 Unlike traditional X-rays of the past, which often came with unnecessary amounts of radiation, harmful chemicals, and long development times, digital X-rays bring dentistry into the modern age. Not only do they only take a few minutes to capture and display for your convenience, but we reduce exposure of radiation by over 80 percent. While this ensures your X-rays are safe, we still take all necessary precautions so you can have peace of mind.
CEREC® Digital Impressions
& 1-Day Dental Crowns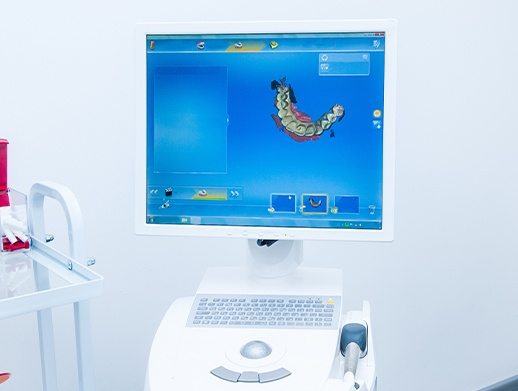 If you've ever needed a dental crown before, you likely already know that the process can be time-consuming and even uncomfortable to complete. Through CEREC® technology, there's no need to wait two weeks to have your crown made, nor bite into gray putty impression material just to get an accurate mold of your tooth. In fact, we can design, create, and place your permanent crown in just one hour!