Simpli5™ Clear Orthodontic Aligners – Skokie, IL
Straighten Teeth with
Just Five Aligners!
When you want to correct your orthodontic troubles quickly, our dentists may be able to treat you with Simpli5™. It's an aligner system that can provide the treatment for anterior spacing and crowding. We recommend Simpli5™ clear orthodontic aligners for Skokie, IL patients who need effective orthodontic solutions. If you an adult and want to minimize the length of your treatment as much as possible, they may even be more ideal than Invisalign!
Why Choose Weiss Dental Arts for Simpli5™ Clear Aligners?
Only Five Aligner Trays Needed
Treatment Only Takes Five to Six Months
Smooth, Plastic, Transparent Aligners
Simpli5™ Aligner Trays are Ideal for Imperfect Smiles Caused by:
minor to moderate levels of crowding.
slight to intermediate spacing.
an orthodontic relapse.
How Does the Process Work?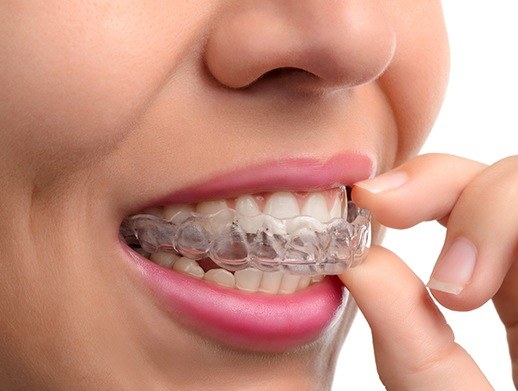 While correcting your bite with the Simpli5™ system, you'll wear five aligner trays over time. The exact time-frame will be determined by your Skokie, IL dentists, but each tray is worn generally around two to four weeks. Our staff will take impressions of your teeth, and we'll write any concerns we have regarding your particular treatment. After we receive your Simpli5™ aligner trays, you'll be able to start fixing your bite!
What Can I Expect from Treatment?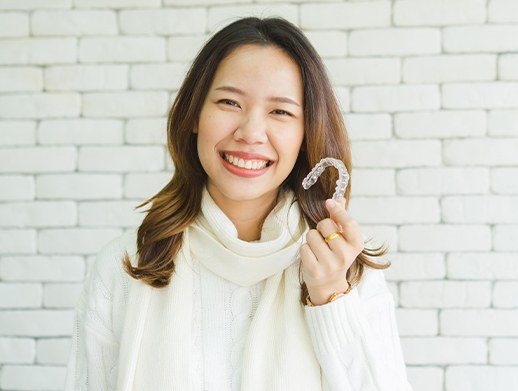 Simpli5™ aligner trays are removable, which will allow you to eat, drink, and even chew gum if you'd like, unlike traditional orthodontic braces. You'll wear your Simpli5™ tray around the clock, but you'll be able to take it out when you eat or brush your teeth. After your mouth adjusts to each tray, you'll move up to the next set. Eventually, your smile will be transformed into the wonderful look your dentists have planned out. You'll need to see Dr. Weiss and Dr. Fulreader regularly so they can keep an eye on your response to Simpli5™.
Is the Simpli5™ System Right for Me?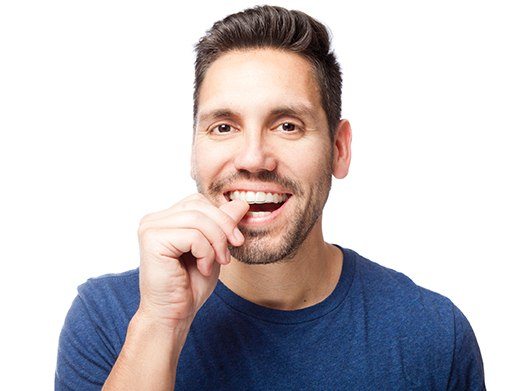 Clear aligning trays are preferred by adults seeking orthodontic treatment, as opposed to traditional orthodontic methods. Metallic braces consist of metal brackets and wires and carry an adolescent stigma with their use. Plus, metal braces have to be tightened or fixed every month or so, which can be painful and irritating to your gums and soft tissue. With Simpli5™, you'll simply switch out your aligner trays and continue on your path to orthodontic health with your professional image intact.
How Long Does Treatment Take?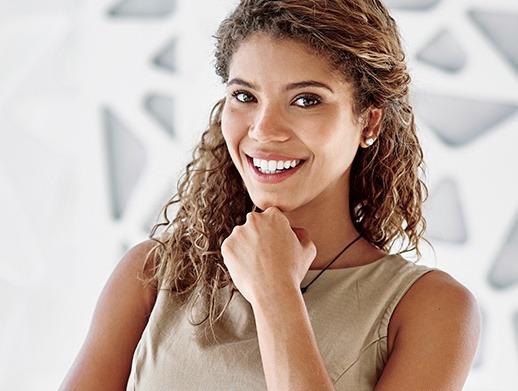 The best news is that getting desired end results from Simpli5™ typically takes anywhere from 10 – 20 weeks. That's less than half of the average time needed to achieve the same effects from regular metal braces. Adults can achieve the oral health they need while improving their smile. Talk to Dr. Weiss and Dr. Fulreader about Simpli5™ aligners today!