Providing Restorative Dentistry Services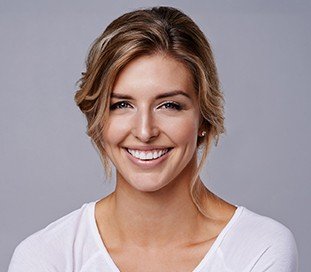 When your smile is damaged from trauma or affected negatively by time, restorative dentistry from our office could be the answer. Dr. Weiss and Dr. Fulreader have experience repairing smiles with a variety of comprehensive treatments, from implants to partials to dentures. We've served the Evanston area for years, and we'd like to extend our care to you! Our thoughtful staff is prepared to help you regain your smile, so please contact us today.
Our restorative dentistry services include:
Dental implants can restore the look and function of your bite from the root up! Dr. Weiss will place necessary dental implants, and after your bone has fused with the implant, we will restore it with a dental crown.
CEREC one-visit crowns are created and placed right here in our office. We value your time, and our milling technology allows us to examine, treat, and restore your oral health. It can be frustrating and expensive if you have to return to a dental practice more than once to repair your teeth. Instead, metal-free dental crowns are made for you! Crowns from CEREC machinery are natural-looking porcelain that blend well with your teeth.
If you've suffered severe trauma or time has taken its toll on you, we can recover the function of your jaw with full-mouth reconstruction. This general term refers to a combination of procedures that will be decided by you and your restorative dentist. Our staff can help you narrow down your options, but ultimately, you'll choose which course of action we'll proceed with.
We also offer dentures if you need to replace all of the teeth along your upper and/or lower gums. Our partial dentures will fill gaps created by one to three missing teeth. We can fit patients for both dentures and partial dentures at our practice. Dentures and partials are removable, customized, and easy to clean. Let us rejuvenate your bite today!
Dr. Weiss and Dr. Fulreader have restored the smiles of patients from Evanston, Wilmette, Lincolnwood, Skokie, and Chicago. Please contact our office to learn more about our restorative dentistry solutions today. We're ready to help you renovate your appearance!