Restorative Dentistry – Skokie, IL
Comprehensive Solutions
to Save Damaged Teeth
When your smile is damaged from trauma or affected negatively by time, restorative dentistry from our dental office could be the answer. Dr. Weiss and Dr. Fulreader have experience repairing smiles with a variety of comprehensive treatments, from implants to partials to dentures. We've served the Skokie, IL area for years, and we'd like to extend our care to you! Our thoughtful staff is prepared to help you regain your smile, so please contact us today to learn more about restorative dentistry in Skokie, IL.
Why Choose Weiss Dental Arts for Restorative Dentistry?
Same-Day Crown Technology Available
Provides Full-Mouth Reconstructions
Utilizes Tooth-Colored Materials for All Restorations
Tooth-Colored Fillings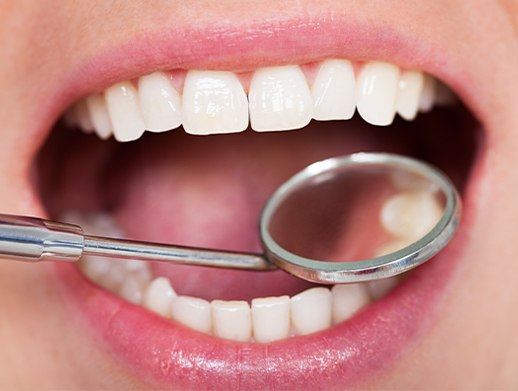 In the past, you may have relied on silver fillings to restore teeth. While these fillings may be strong, they often cause tooth sensitivity and cause teeth to fracture further, especially after very long periods of time. Whether you have a new cavity that needs a filling or you need to replace an old amalgam version, Dr. Weiss and Dr. Fulreader can use tooth-colored composite resin to get it done, often times in a single appointment!
Dental Crowns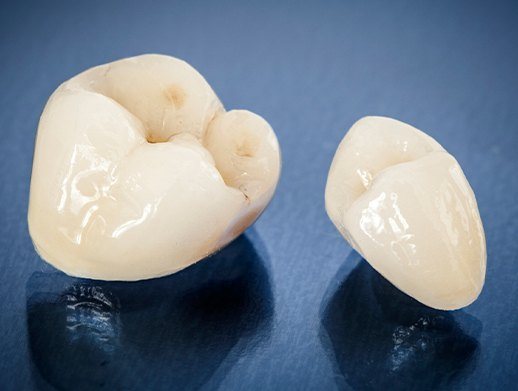 When a tooth becomes damaged from decay or injury, a dental crowns saves it and prevents the need for extracting it later. Each crown we design is customized to fit over your damaged tooth exactly, ensuring that it does not fracture any further nor prevent you from eating the foods you enjoy. Thanks to their versatility, you can even combine crowns with dental bridges, dentures and dental implants to replace teeth!
Same-Day CEREC Dental Crowns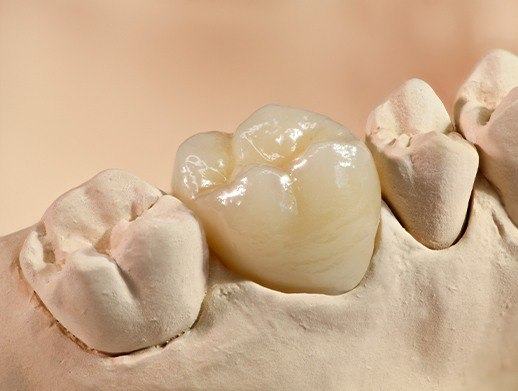 CEREC one-visit crowns are created and placed right here in our dental office. We value your time, and our milling technology allows us to examine, treat, and restore your oral health. It can be frustrating and expensive if you have to return to a dental office more than once to repair your teeth. Instead, metal-free dental crowns are made for you! Crowns from CEREC machinery are natural-looking porcelain that blend well with your teeth.
Learn More About Same-Day CEREC Crowns
Full-Mouth Reconstructions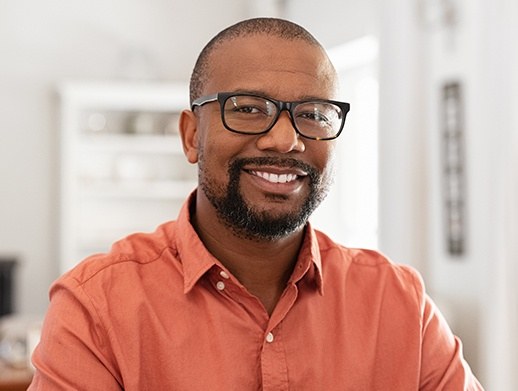 If you've suffered severe trauma or time has taken its toll on you, we can recover the function of your jaw with full-mouth reconstruction. This general term refers to a combination of procedures that will be decided by you and your restorative dentist. Our staff can help you narrow down your options, but ultimately, you'll choose which course of action we'll proceed with.
Learn More About Full Mouth Reconstructions
Dr. Weiss and Dr. Fulreader have restored the smiles of patients from Evanston, Wilmette, Lincolnwood, Skokie, and Chicago. Please contact our dental office to learn more about our restorative dentistry solutions today. We're ready to help you renovate your appearance!