Restoring Missing Teeth with Dental Implants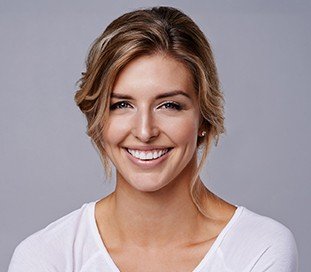 Having an unsightly gap in your smile is embarrassing. When you're missing a tooth, it can alter your self-confidence adversely if you're too worried about your appearance to have time to think about anything else. Our professional staff can help you in your time of need. Dr. Weiss can place dental implants to restore your self-esteem and correct the oral health of our patients.
After you lose a tooth, your entire mouth can eventually become affected. Teeth along the gum line will begin to shift to fill the gap, which only serves to create more awkward spacing. The health of your bone can be altered as well. Once a tooth is missing, the nerves in your gum send a message to your jaw bone that it is no longer necessary. Your bone will begin to deteriorate because it has nothing to support. To prevent these negative effects, we can place a dental implant at our Evanston practice, and Dr. Weiss tops the process off with a crown.
To qualify for dental implants, you'll need strong bone to create a good foundation for the artificial root. You'll want to contact us as soon as you lose the tooth. The longer you wait to contact our office, the larger amount of time your bone will have to weaken. Dr. Weiss will be able to determine whether or not you're a candidate for this procedure once you schedule a consultation with our practice.
Dental implants can:
restore your smile's aesthetic.
prevent other teeth from shifting.
support a dental bridge.
slow or stop your bones deterioration.
anchor implant-retained dentures.
Placing your implant is the first step in your dental implant procedure. Dr. Weiss will take a tiny, titanium rod and insert it into the socket of the absent tooth. This piece will eventually act as the anchor for your new crown. After enough time has passed and your bone and implant have fused together, Dr. Weiss will be able to place an abutment and crown atop the fixture. Your dental crown can be created to blend in with the rest of your teeth and give you the radiant smile you deserve!