Periodontal Therapy – Skokie, IL
Give Your Teeth
a Healthy Home
Gum disease is a common household term. Most toothpastes and mouthwashes warn against its destructive effects, but what many people don't know is that it can be extremely detrimental to your overall health. It can even affect your smile's appearance! To stop gum disease in its tracks, our compassionate hygienists can treat you with conservative periodontal therapy in our Skokie, IL dental office.
Why Choose Weiss Dental Arts for Periodontal Therapy?
High Attention
to Detail
Caring and Comforting Dentists
Consistent Follow-Up
Care
How is Gum Disease Diagnosed?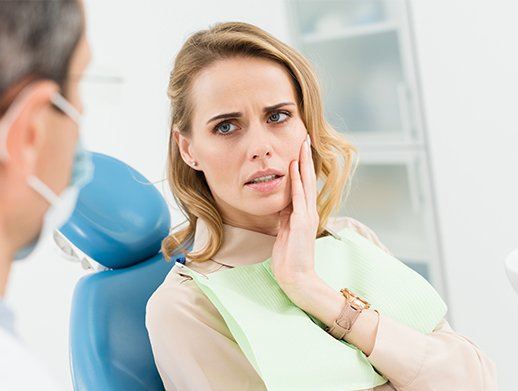 Gum disease is usually spotted during your general dentistry exams, which is why it's important for you to attend your routine visits twice a year. There are many indicators of gum disease that can tip us off to its presence, including:
bleeding gums
persistent, bad breath
swollen, tender gums
teeth which have become loose
gums which have receded significantly
Dr. Weiss, Dr. Fulreader and our skilled hygienists have been taught how to recognize the signs of gum disease. Visit our Skokie, IL dental office regularly, and our team can halt the progression before it gets out of hand with expert periodontal therapy.
Scaling & Root Planing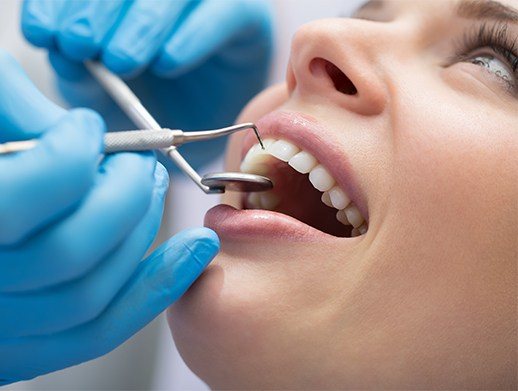 If you end up needing periodontal therapy, our team can do that as well. Basic gum disease treatment includes scaling and root planing. Our experienced hygienists will clean your mouth thoroughly to remove the destructive bacteria. They'll reach beneath your gum line to remove tartar and bacteria so that germs and harmful substances can't reenter the affected area and continue their havoc. Our periodontal therapy should reestablish your oral health, and you'll be able to continue your care by attending routine hygiene visits every six months.
Leaving gum disease untreated can pose additional health risks. In fact, studies have shown that its presence has been linked to higher blood pressure, diabetes, and even strokes! It's strange to think that your unhealthy smile could alter your body's well-being in such a way, but you don't want to throw caution to the wind. Dr. Weiss and Dr. Fulreader are ready to help you with periodontal therapy.