Emergency Dentist — Skokie, IL
Don't Wait to Treat Your Next Dental Problem!
Dental emergencies in Skokie can appear when you least expect them. Whether you're simply eating one of your favorite foods and a tooth cracks or you're playing football with some friends and take an unexpected tackle that leaves your tooth knocked-out, the next best thing you can do to manage your dental emergency is give our dental office a call ! Dr. Weiss and Dr. Fulreader can help you get out of pain and provide timely treatment that protects your oral health moving forward.
Why Choose Weiss Dental Arts for Emergency Dentistry?
Same-Day CEREC Dental Crowns
Advanced Diagnostic Technology
Flexible Financing Available
How We Treat Dental Emergencies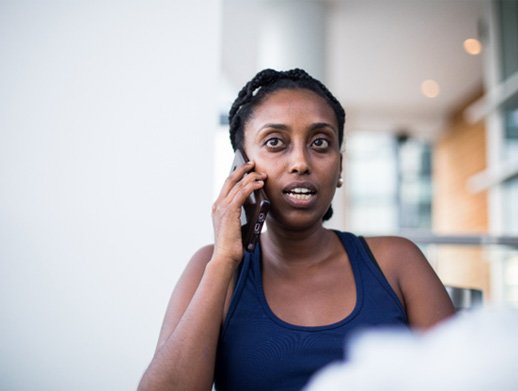 Call Our Office: The first step you should always take if you find yourself in the middle of dealing with a dental emergency is to contact our office. Our front desk staff will book an appointment for you as soon as our schedule allows for it and provide you with over-the-phone first aid guidance to minimize your discomfort and reduce your risk of sustaining additional oral damage.
Receive an Emergency Examination: As soon as you arrive at our office for your emergency appointment, we'll collect all necessary diagnostic information, which could include X-rays or an in-depth evaluation using our intraoral camera . These findings will allow your emergency dentist in Skokie to diagnose the underlying issue that's resulting in your pain or out-of-the-ordinary symptoms.
Go Over Your Treatment Plan: Once we've made a diagnosis, we'll collaborate with you to create the best personalized treatment plan to fit your unique needs and budget, all while restoring your smile.
Execute the Treatment Plan & Fix Your Smile: When you consent to move forward with the recommended treatment plan, our team won't waste any time getting to work repairing and restoring your smile!
The Most Common Dental Emergencies We Treat
Regardless of the type of emergency you're experiencing, you should always give our dental office a call so you can get scheduled for an appointment. Most dental emergencies require professional guidance and treatment to handle, including some of the ones listed below.
Understanding the Cost of Dental Emergencies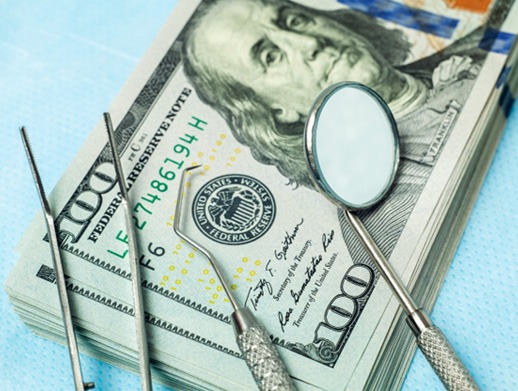 If you experience a dental emergency, it's important you get to our office so we can confirm what needs to be done to protect your smile and oral health. The cost of your treatment can vary depending on the type of emergency you're having, but also on how severe the issue at-hand is. Regardless, putting off your treatment will only cause it to worsen, resulting in higher costs and the need for more invasive procedures. We're always ready to get you out of discomfort and help you create an affordable treatment plan that's within your budget.
How to Prevent Dental Emergencies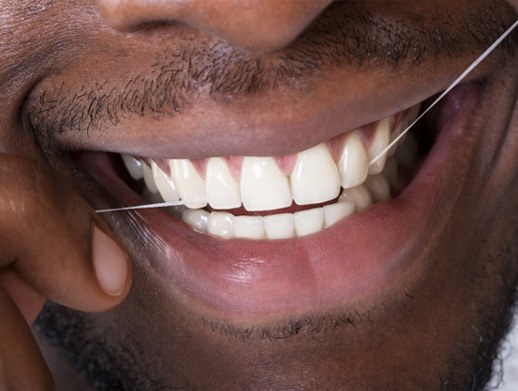 In the midst of a dental emergency, many people wish they would have done something differently to avoid the stressful situation. By implementing a few precautionary measures, you can! Our team at Weiss Dental Arts is happy to provide patients with preventive treatment to ward off harmful oral problems as well as fast, pain-relieving emergency care when accidents do occur. Below, we've outlined a few different ways you can keep your smile healthy and remain mindful of potential accident-causing habits.
Visit Your Dentist Regularly
One of the most important ways to maintain healthy teeth and gums is by visiting your dentist twice a year for routine checkups and cleanings . These appointments allow our team to spot and treat oral health problems while they're still small, reducing your risk of encountering severe oral pain or requiring more invasive treatments. Bi-annual professional cleanings also allow us to keep your oral health on the right track, ensuring you don't have excessive plaque and tartar accumulation that leads to the development of common issues like tooth infections.
Maintain Good Oral Hygiene Habits at Home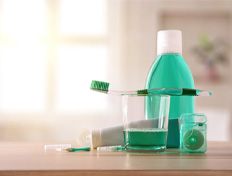 A key step to avoiding a surprise visit with your emergency dentist in Skokie is to maintain good oral hygiene practices at home. In order to keep your teeth and gums healthy and avoid urgent situations, it's important to:
Brush twice each day using fluoride toothpaste and a soft-bristled toothbrush.
Rinse with antibacterial mouthwash at least once each day.
Floss between each of your teeth daily.
With good at-home dental hygiene, you'll be able to ward off the threat of small oral health problems before they have an opportunity to progress into anything more serious.
Eat a Balanced Diet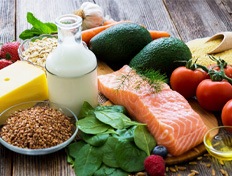 Many people don't know that what they eat can have a significant impact on their oral health. Processed foods that often contain high amounts of sugars and carbohydrates are known to attract harmful oral bacteria. When these substances accumulate, they can result in the development of cavities and gum disease, two of the most common oral health problems in the nation. Instead of snacking on these processed items, it's a good idea to substitute healthier alternatives, such as fresh fruits and vegetables, whenever possible.
Our team at Weiss Dental Arts is dedicated to helping you optimize your oral health and keep emergencies from happening. However, we also provide fast and effective dentistry for our patients who find themselves in urgent situations as well. All you have to do is contact our office , and we'll fit you in as soon as possible!
Protect Your Teeth from Grinding & Clenching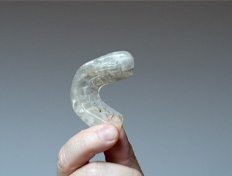 If you grind your teeth while you sleep, it's important to protect them by getting a customized mouthguard. Your dentist in Skokie offers specialized orthotic appliances that help protect facial muscles, teeth, and your jawbone from impact and strain by providing custom-fitted, cushioned support. When you don't have a mouthguard, you'll be at a significantly higher risk of waking up with a broken or damaged tooth.
Use Tools, Not Teeth to Open Packaging
If you're like most people and use your teeth to open packages for your snacks, mail, or other items, it's for the best to break this habit, because it could easily cause you to chip or crack a tooth! Although in the moment, it may feel inconvenient to have to hunt down the scissors, it could save you hundreds of dollars in emergency dental treatments and care!
Dental Emergency FAQs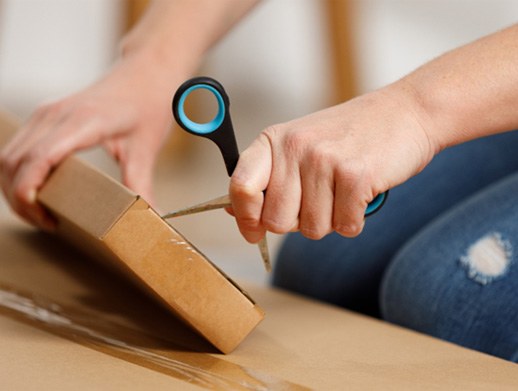 An unexpected dental problem can force you to put the rest of your life on hold. The pain can make it difficult or even impossible to focus on other tasks like working, eating, or even sleeping. That's why you should contact your emergency dentist in Skokie as soon as possible should a situation like this arise. As you wait for your appointment, it may help to read through this list of frequently asked questions about emergency dentistry.
What is the best way to manage my pain?
Everyone has a different pain tolerance. Some patients may need a little help easing their discomfort so they can focus on getting to our office. The best ways to mitigate this pain include taking over-the-counter pain medications like ibuprofen (just be sure you do not apply it directly to the area since it can irritate the gums), holding a cold compress to your cheek in 10-minute intervals, and applying a topical pain reliever like Orajel.
Even if you're able to relieve your pain, it's still crucial that you call us because pain is your body's way of letting you know something is wrong. Our team will still need to take a look and determine what caused the discomfort in the first place and then devise a treatment plan.
What if I have a dental emergency while I'm out of town?
If you're out of town and encounter a dental emergency, the steps you should take will depend on your unique situation. For relatively minor issues, like a slightly chipped tooth or lose crown, you can usually wait a few days until you can see your dentist in Skokie again. In more urgent situations, such as a knocked-out tooth or a dental abscess, see if you can find a dentist in the area who will treat the immediate problem and get you out of pain. Afterward, call us and set up an appointment for when you return. We can then examine your mouth and determine whether you need any further treatment.
Does tooth sensitivity count as a dental emergency?
It depends. Sometimes sensitivity occurs as the result of your enamel thinning over the years and is nothing to worry about. In other cases, it could point toward advanced gum disease or other infections. If your teeth appear longer due to receding gums, or if your sensitivity occurs mainly in one tooth, contact us right away. For minor sensitivity, try using a desensitizing toothpaste. If the problem doesn't go away after a few days, give us a call and we can identify what's wrong.
What should I do if I have an object stuck in my teeth?
First, rinse out your mouth with a saltwater solution and then try gently flossing the area. If that doesn't work, call us and we can help dislodge the object. Whatever you do, do not attempt to use a sharp object like a toothpick or a knife to remove the object yourself. Doing so could scratch your tooth or pierce your gums.