Perfect Your Smile With Porcelain Veneers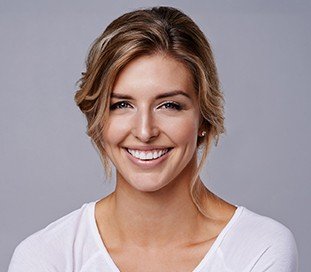 Do you lack confidence in your smile? If you find yourself covering your mouth when you laugh or grin, it can lead others to mistakenly believe you to be standoffish. To help your social interactions, our dentists can restore your appearance with porcelain veneers at their Evanston practice.
Veneers are small shells of ceramic created to look and act like your natural teeth. They're so thin that they're practically imperceptible, which can give your self-esteem the boost it needs. Porcelain veneers are also constructed out of material which is actually stronger than your natural enamel. You should be able to eat, drink, and chew as normal. Porcelain veneers are used to cover teeth which have been cracked, chipped, or that have suffered an injury. They can also be used to hide gaps between teeth or conceal baby teeth that were never replaced by adult ones. Our practice often uses veneers to camouflage teeth that have been permanently stained by tetracycline.
Once your veneers have been created, our staff will be able to fit and bond porcelain veneers. We'll make any adjustments needed and then attach the veneer. Our dental staff can use a natural-colored bonding to attach the veneer to your tooth and provide a stable, secure bite for you.
Call our office to find out more about porcelain veneers or to schedule your consultation. Our staff can't wait to help you increase your confidence. To learn about our other dental services, click here.