Veneers – Skokie, IL
Perfecting Your Smile in Just Two Appointments
Do you lack confidence in your smile? If you find yourself covering your mouth when you laugh or grin, it can lead others to mistakenly believe that you're standoffish. To help your social interactions, our dentists can restore your appearance with veneers in Skokie. Once treatment is complete, we'll make sure you are satisfied and make any adjustments as necessary. Veneers are the perfect way to hide any and all imperfections in only two appointments. Contact Weiss Dental Arts today to learn more!
Why Choose Weiss Dental Arts for Veneers?
Compassionate Dentists with Years of Experience
Advanced Technology Ensures Personalized Treatment
Natural-Looking Ceramics Provided
What Are Veneers?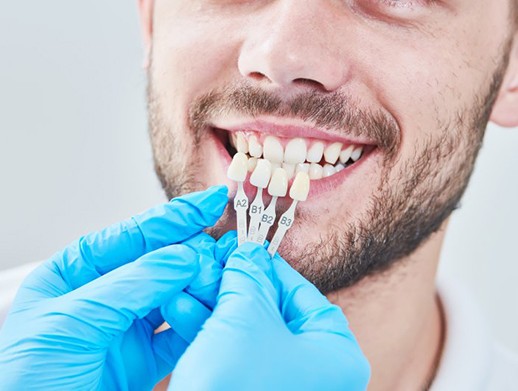 Veneers are small shells of ceramic created to look and act like your natural teeth. They're so thin that they're practically imperceptible, which can give your self-esteem the boost it needs. They're made from dental porcelain, which is actually stronger than your natural enamel. You should be able to eat, drink, and chew as normal. Veneers are used to cover teeth which have been cracked, chipped, or that have suffered an injury. They can also be used to hide gaps between teeth or conceal baby teeth that were never replaced by adult ones. We often use veneers to camouflage teeth that have been permanently stained by medications such as tetracycline.
The Veneers Process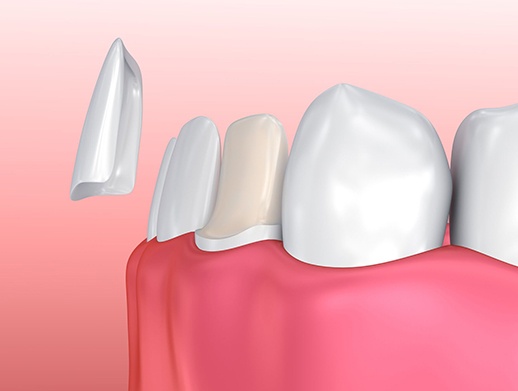 After we've had a consultation and determined that veneers are the best way to help you achieve your dream smile, we'll schedule the first of two appointments. During this visit, your cosmetic dentist in Skokie will prepare your teeth to receive the veneers by shaving off a sliver of enamel. We'll then take impressions of your teeth and give them to our in-house dental lab. Using these impressions, each veneer will be expertly crafted to replicate the rest of your pearly whites. In the meantime, we can place temporary veneers.
You'll return to our office when the veneers are ready, which should be in a few weeks. Our team will make sure you're perfectly happy with the way your veneers look before permanently cementing them into place. Then, you'll walk out of our office with a beautifully restored smile!
Benefits of Veneers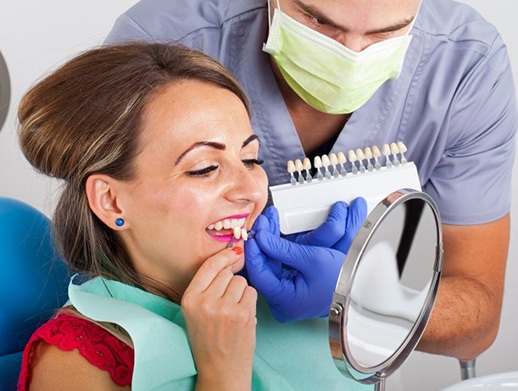 By transforming your smile with veneers, you can expect to enjoy a plethora of benefits, including:
Due to their incredible versatility, we can use veneers to correct a variety of imperfections, such as chips, cracks, gaps, and stains.
Veneers are designed to mimic the size, shape, color, and proportion of your natural teeth, creating a gorgeous and lifelike smile.
With proper care, your veneers can last for more than a decade, possibly even two.
Dental porcelain is more highly resistant to stains than natural tooth enamel. You'll be able to enjoy a dazzlingly bright grin for quite some time.
You'll have the confidence to laugh and smile in front of others.
The whole process takes just two simple appointments.
Frequently Asked Questions about Veneers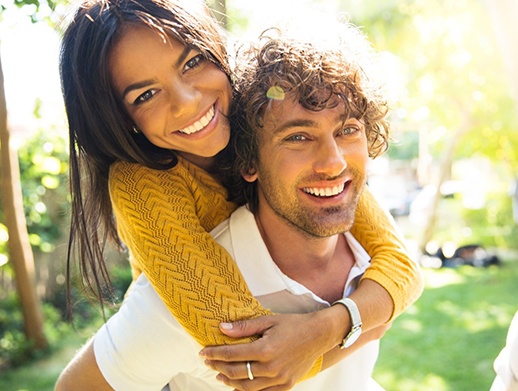 With veneers, you have the potential to completely revitalize the appearance of your smile. Before you get started, do you have questions about veneers? We want you to feel ready and excited, not nervous and unsure. That's why we've answered common questions that patients have asked us in the past. We hope our responses are useful for you. If you have others not addressed here, contact us to set an appointment at Weiss Dental Arts, and we'll gladly help you!
How Should I Maintain My Veneers?
Although veneers are certainly durable, they can still be stained or chipped or otherwise fail early. If you want to protect your investment in your smile for as long as possible, you should take care of your veneers by doing the following:
Avoiding staining drinks and foods like wine, coffee, tea, chocolate, and soy sauce.
Brushing and flossing every day.
Coming to Weiss Dental Arts for checkups and cleanings every six months.
Limiting your consumption of sticky, sugary foods.
Wearing a mouthguard if you grind your teeth.
Playing sports with a mouthguard.
Am I a Good Candidate for Veneers?
In order to get veneers, you need to have an infection-, cavity-free mouth. As long as you have healthy teeth and gums, you likely qualify for this procedure. But if you don't initially make a good candidate for veneers, don't worry! We can treat the interfering issue and get you back on track. Once the problem is resolved, we can revisit veneers or other cosmetic treatments that can help.
Will My Veneers Match My Other Teeth?
If you are not getting a full set of veneers, you can still have a uniform-looking smile with a just a few veneers. We'll make sure that the color of your veneers is as close a match to your other teeth's enamel as possible. This means your updated smile will look completely natural.
Is Getting Veneers a Permanent Procedure?
Yes, veneers are considered permanent because they require altering your tooth enamel. We do this to make room for the thin ceramic veneer. That's why you should be completely sure about your decision before we get started. During your consultation, we can discuss your smile goals and determine whether veneers are the right option for you.
What Do Veneers Cost?
Each patient who gets veneers has a unique situation. While one may only get one or two veneers, another may get a full set for all their teeth. This makes estimating the general cost of the procedure difficult, to say the least. However, when we've had the chance to examine your teeth, we can then put together a personalized treatment plan and provide an accurate quote.