Children's Dentistry – Skokie, IL
Protecting Oral Health
from Day One
It's a common misconception that children's baby teeth don't require attention because they will eventually fall out. The reality is keeping their baby teeth healthy is just as important as keeping their permanent teeth healthy. In fact, baby teeth have the ability to affect their future smile for the rest of their lives. With this in mind, Dr. Weiss and Dr. Fulreader have the services and expertise to protect your child's oral health during every stage of development. Give them a call to schedule their first appointment for children's dentistry in Skokie, IL!
Why Choose Weiss Dental Arts for Children's Dentistry?
Caters to Patients of
All Ages
Provides Care with Compassion and Patience
Dental Sealants and Tooth-Colored Fillings Available
Dental Checkups & Teeth Cleanings for Kids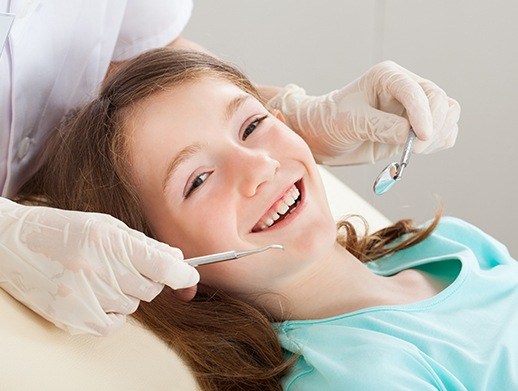 At Weiss Dental Arts, we recommend that you bring in your child for their first appointment either by the age of one or within six months of their first tooth erupting. While this initial visit will be more of a discussion between you and one of our dentists, it also gives your child a chance to get familiar with the dental office. Moving forward, well make sure to be as gentle and patient as possible during their exams and detailed cleanings.
Dental Sealants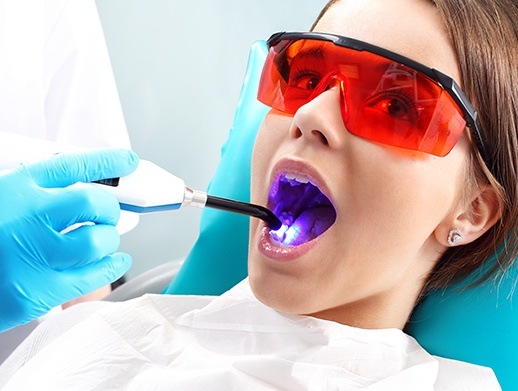 Since your child is not used to practicing oral care at home, they are automatically at higher risk of developing cavities. In order to stay preventive against tooth decay, we often recommend dental sealants to be placed on your child's molars and premolars, two types of teeth that are highly susceptible to tooth decay compared to other teeth. Application only takes a few minutes and, once applied, lasts for 10 years!
Fluoride Treatments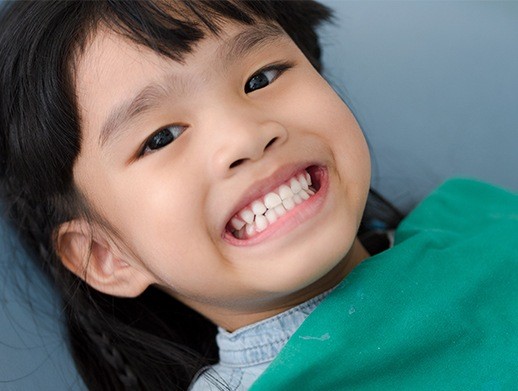 Fluoride is incredibly important at every age, but it's even more important as your child's teeth begin to develop. It's why you often see it in public drinking water and most oral care products. With routine applications at our office, we can reduce the risk of tooth decay and prevent teeth from falling out too early. Early loss of baby teeth can lead to permanent teeth erupting sooner than they should, causing developmental problems with your child's mouth and smile.
Tooth-Colored Fillings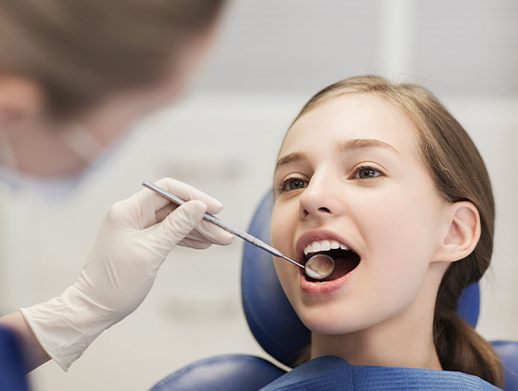 Sometimes decay can get the best of us, including our youngest family members. In the event that they have a cavity and need a dental filling placed, we can ensure that your child's teeth show no signs of treatment by using tooth-colored materials! These fillings do not compromise protection, offer up to 10 years of use, and blend in perfectly so your child can show their smile with confidence.
Athletic Mouthguards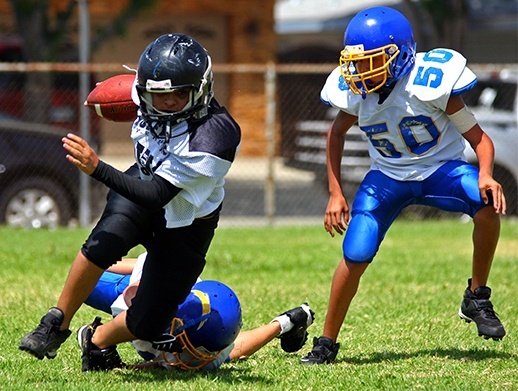 We can create athletic mouthguards to keep your teeth shielded from harm during sports. You probably wear protective gear during games, so why not extend that same protection to your teeth? Our staff can create an athletic mouthguard customized to fit your unique look. Just ask about them during your general dentistry appointment and we'll be happy to fill you in.
Our office also provides restorative and cosmetic dentistry services. We're even able to repair the function of your mouth with full-mouth reconstruction. Our staff wants to give you a reason to smile!