Cosmetic Dentistry - Skokie, IL
Creating Beautiful &
Natural Looking Teeth
It's understandable to feel uncomfortable with the appearance of your teeth, but it can be detrimental to your self-image. Dr. Brad Weiss and Dr. Ali Fulreader are compassionate and would like the opportunity to heighten the way you feel about yourself as they treat your smile with cosmetic dentistry in Skokie, IL. Our procedures can help you improve your smile's aesthetic, and in turn, increase your self-confidence!
Why Choose Weiss Dental Arts for Cosmetic Dentistry?
Invisalign and Simpli5™ Clear Aligners Available
All-Ceramic Materials Used for Best Esthetics
Metal-Free
Crowns Provided
Porcelain Veneers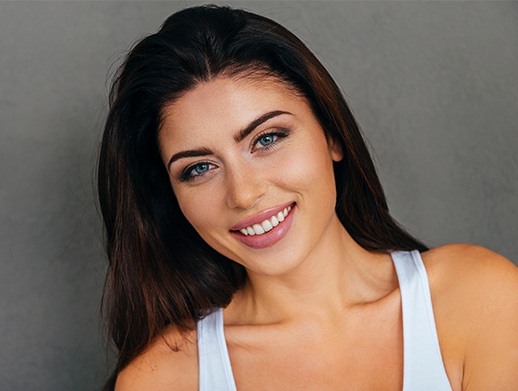 Porcelain veneers are small layers of durable ceramic, which are crafted to fit over your existing teeth and can be made to match your natural smile! Veneers are a cosmetic dentistry miracle because they can give you the look of smooth, unblemished pearly whites. Small gaps, chips, cracks, or other dental blemishes can be hidden by veneers. Dr. Weiss is practiced in placing veneers to enrich the smiles of their patients.
Learn More About Porcelain Veneers
Metal-Free Dental Crowns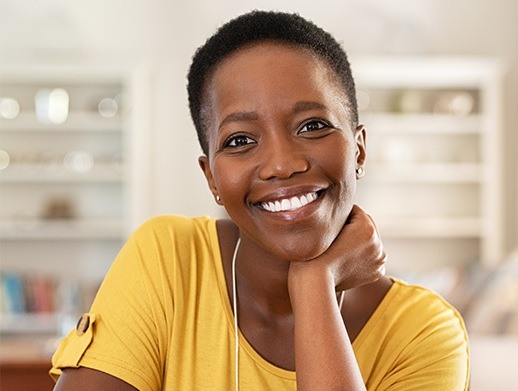 In the past, dental crowns were made from silver amalgam., which contained a combination of metals. This included copper, nickel and mercury, which might be durable, but they don't do your smile any favors when it comes to appearance. At Weiss Dental Arts, we take the time to design every restoration you receive, especially dental crowns. Once it's placed, you can confidently eat, drink and smile to those around you.
Cosmetic Dental Bonding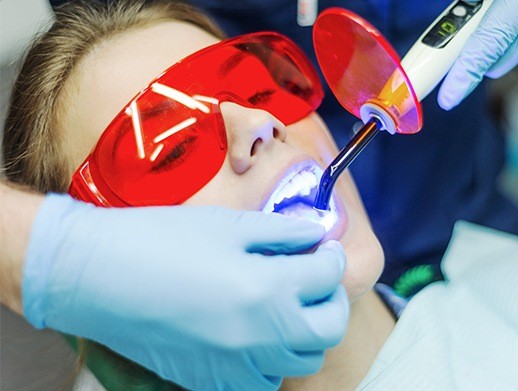 For minor chips or cracks, our cosmetic dentistry team can 'patch over' the flaw using the process of bonding with a natural-colored tooth resin. It's the same material used to fill cavities, but Dr. Weiss and Dr. Fulreader can also use it to fill in small gaps and reinforce your enamel. It's important to have cracks in your teeth filled in because bacteria and other destructive germs may be able to breach the protective layers of your teeth and cause problems. Cosmetic bonding from our dental office can shield your smile today!
Invisalign® & Simpli5™ Clear Aligners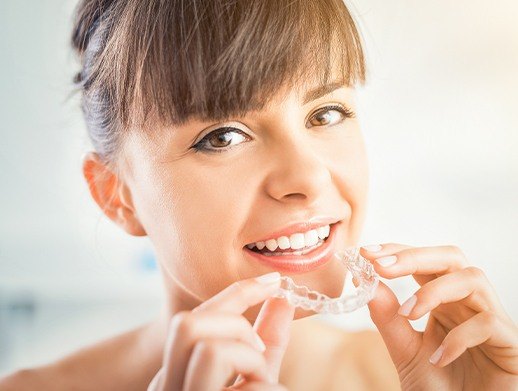 If you have uncorrected alignment problems, our dental office has the answer! Depending on the extent of your orthodontic needs, you can either choose from Invisalign® Clear Aligners or Simpli5™ aligning trays. All of these systems were developed to address minor to moderate alignment issues. You and your dentist will decide which will be most effective for you, and you'll be able to fix your bite without anyone being the wiser! Invisalign clear aligners technology and others use sturdy, clear plastic, which is nearly impossible to notice. You won't have to endure immature-looking metal braces to get the corrective procedure you need, thanks to Dr. Weiss and Dr. Fulreader.
Learn More About Invisalign® Clear Aligners
Learn More About Simpli5™ Clear Aligners
Cosmetic Dentistry FAQs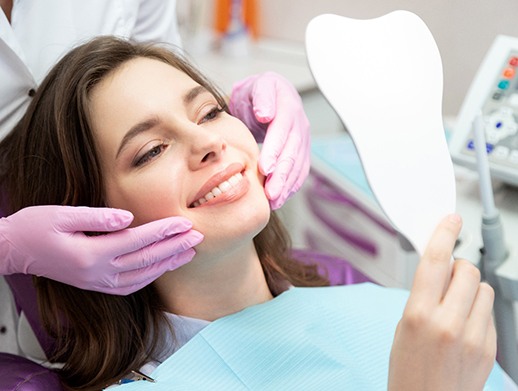 Don't like your smile? You're not alone. Millions of Americans are unhappy with their teeth for several different reasons, including staining, chips, cracks, gaps, and misalignment. Fortunately, cosmetic dentistry in Skokie can turn your grin into one you'll love! Before moving forward with treatment, it's completely normal to have a few concerns in mind. For your convenience, we've decided to answer some frequently asked questions below.
Is Cosmetic Dentistry Safe?
Absolutely! When performed under the care of a trained professional, cosmetic dentistry in Skokie is considered perfectly safe for most patients. Of course, it's important to remember that not every treatment is right for every patient. That's why a consultation is necessary to determine which procedures are right for your smile. If you have an underlying oral health problem, it'll need to be addressed before starting cosmetic treatment. Otherwise, some services may pose a risk to your health.
How Do I Know If I Need Cosmetic Dentistry?
The truth is, anyone who isn't entirely confident in their smile could benefit from cosmetic dentistry in Skokie. If you have stained or discolored teeth, professional teeth whitening can improve the color of your grin. Chipped or cracked teeth could be addressed with treatments like veneers and crowns. By attending a consultation with our team, we can recommend specific procedures to help you achieve your desired results.
Why Is Cosmetic Dentistry So Popular?
For a long time, the sole purpose of dentistry was to prevent and treat dental problems. However, modern techniques and increased knowledge of proper dental care have led to the average person having better oral health. Because more people have healthy smiles, they can choose to focus on the appearance of their teeth rather than just fixing damage. Also, cosmetic dentistry is more affordable these days, making it easier for an everyday person to enhance their grin.
What Is the Difference Between a Dentist and a Cosmetic Dentist?
Every cosmetic dentist has completed basic dentistry training and earned a DMD or DDS degree, but not all general dentists have specialized in cosmetic treatments. It's worth noting that a "cosmetic dentist" isn't considered a dental specialty in the same way that orthodontics, pediatrics, and other areas of dentistry are. However, they've chosen to dedicate much of their continuing education to cosmetic procedures, focusing on improving the way your smile looks. More often than not, a cosmetic dentist has an artistic touch that a general dentist might not.