Dentures in Skokie, IL
Affordable Solutions for
Serious Tooth Loss
When you need to replace your teeth, you're going to want a solution that can maintain your dental function while providing you with a brighter, more enhanced appearance. Dentures and partials from our dental office could be your answer! Our understanding team will listen to your expectations and concerns regarding your dentures or partial denture, as well as explain the steps that we will take to address your needs. Our dentists regularly fit patients for partials and dentures in Skokie, IL.
Why Choose Weiss Dental Arts for Dentures?
Can Be Designed for Dental Implants
Natural-Looking Materials for Better Esthetics
Caring Dentists That Listen to Your Needs
Dentures & Partial Dentures Provide a Viable Solution for Your Dental Needs!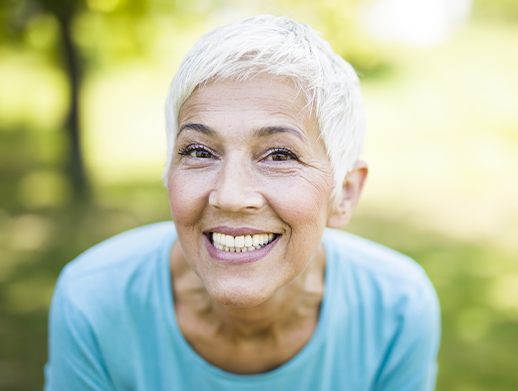 Many people don't realize that dentures and partial dentures can be created to fit their mouth! In the past, dentures were made to be one-size-fits-all, which left a lot of room for improvement. With today's materials and technology, your tooth replacement will be customized. They're constructed from more durable materials as well! Plastic resins provide a more pleasing appearance, and they have the ability to fit snugly in your mouth. Dr. Weiss and Dr. Fulreader take into account form and function when working with you to design your prosthetic.
How Do Dentures Work?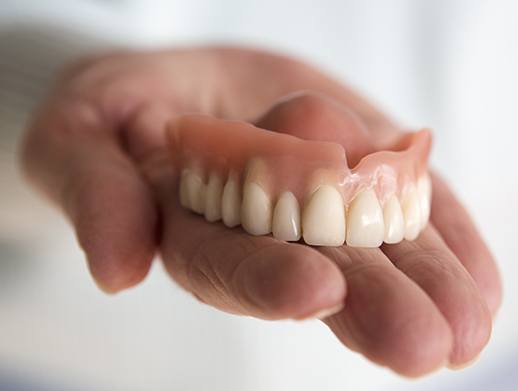 A denture replaces all of the teeth along your upper gums, lower gums, or both. They're held in place by suction and denture adhesive. A partial replaces one or more teeth. Dentures and partials are removable, which makes them easy to clean. Just take them out of your mouth, brush them with a regular toothbrush, and soak them overnight in a glass of water. You can add a denture cleansing tablet to the glass for additional cleaning. You'll be amazed at how easily dentures or partial dentures will be able to fit into your lifestyle!
Can Dentures Be Combined with Dental Implants?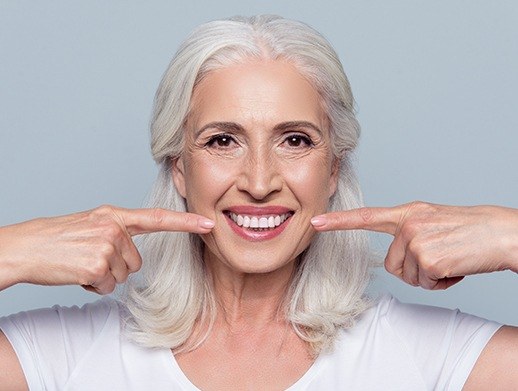 If you want added security, your dentures can be held in place by dental implants. You won't have to worry about embarrassing problems like slipping or sliding with implant-retained dentures. Don't worry; implant-retained dentures aren't permanent. They snap into place by attaching to implants, and are still removed for cleaning or sleeping. Having a dental implant placed isn't a possibility for every patient, so if you're interested in the added support they provide, ask Dr. Weiss and Dr. Fulreader if implant-retained dentures are a possibility for you.
We provide dentures and partials to patients from all over the North Shore. Please contact our dental office today to schedule your consultation. Visit our restorative dentistry page to learn about the other services we provide.