Invisalign® – Skokie, IL
Achieve a Straight Smile with
Transparent Technology
Our dentists are certified Invisalign® providers for the orthodontic needs of our patients! Invisalign® clear aligners have been enhancing smiles for years, and this comfortable correction method can be a great way to get the smile you desire. Patients can restore the function and aesthetics of their teeth with our help, using Invisalign in Skokie, IL.
Why Choose Weiss Dental Arts for Invisalign® Clear Aligners?
Eat the Foods You
Want Without Worry
Straighten Teeth
Faster Than Ever
No Metal Materials
Needed
How Does Invisalign® Work?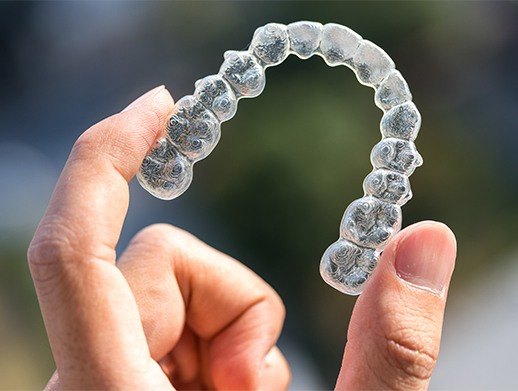 Invisalign® clear braces are customized for each patient so as to fit their individual needs. We'll be able to map out and plan your course of treatment by using computers to design your Invisalign® treatment plan. This system doesn't use embarrassing metal wires or brackets like traditional orthodontics do, so it's possible to keep your dignity intact while improving your oral health. This technology can be used to correct overbites, underbites, and even close gaps in your teeth.
What Can I Expect from Treatment?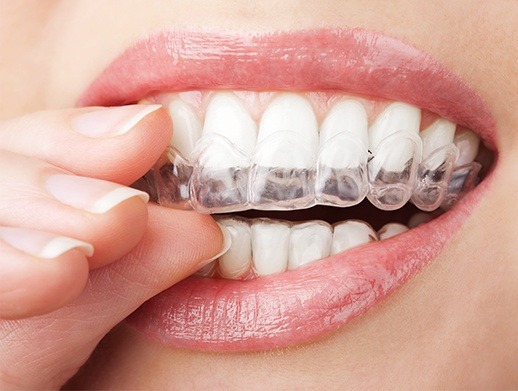 The correction will be gradual as you wear Invisalign® clear aligners. Your teeth will slowly shift into place during your course of treatment. The average time it takes to achieve end results with Invisalign® clear aligners varies as each case is different. You'll wear a different aligner tray every day and night, and only take it out to eat or brush your teeth. After your mouth adjusts to the current aligner, you'll switch to the next set. This process will shift your pearly whites into place by using low-impact technology, which will save you the pain and discomfort of having to get your braces tightened, like with the traditional metal kind. Because the aligner trays are removable, you'll be able to take out your Invisalign® clear aligners during meals, so you can eat whatever you like!
Is Invisalign® Right for Me?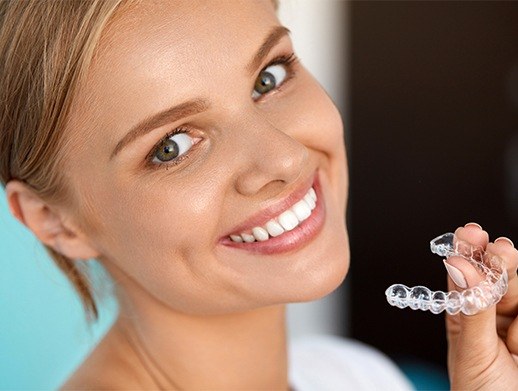 Invisalign® clear aligners are a big hit with adults and older teenagers, as it's nearly impossible to tell if you're wearing them. Your friends and coworkers might never know that you're improving your smile until they see the fantastic results! Invisalign® clear aligners are also preferable to traditional metal braces because you'll be able to retain your professional, grown up appearance.
What Happens If I Don't Straighten My Teeth?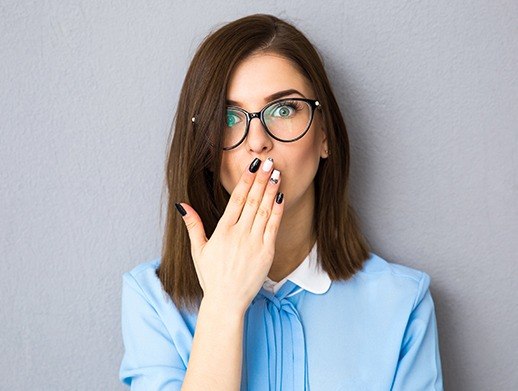 It's important to receive the orthodontic care your mouth may need. Many problems with bites and alignment can complicate other aspects of your oral health over the years. Tooth decay, cavities, and gum disease can all develop if you allow your teeth to remain uncorrected. It's a clear choice; Invisalign® clear aligners can save your smile before it's compromised by other issues.