Providing General Dentistry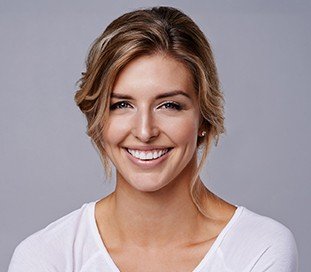 In order to keep your oral health intact, you'll need to schedule periodic hygiene examinations. The American Dental Association recommends that you see a dentist every six months for a checkup. Our dentists and our hygienists provide gentle, experienced dental care at our practice. We believe in relationship-based dentistry, so we'd like to get to know you better as we exceed your dental expectations. Our staff will treat you as we would a member of our own family!
Our general dentistry services can include:
Comprehensive and Periodic Dental Exams
Routine Hygiene Care
Periodontal therapy
Night Guards to Protect Your Teeth From Wear Caused By Clenching and Grinding
Athletic mouthguards
It's hard to feel at your best when your oral health is below par. Dr. Weiss and Dr. Fulreader work diligently to keep your teeth and gums up-to-speed with routine exams. During a normal visit, a member of our team will take digital images of your mouth, which let us see abnormal growth or decay that takes place below your gums. Dr. Weiss and Dr. Fulreader will also check for any damage in your enamel every time you visit. If we discover anything troublesome, we'll offer proactive approaches to minimize discomfort and costs.
Our Bonding Porcelain Crowns and Onlays can restore your smile after cavities or accidents happen. Dr. Weiss and Dr. Fulreader prefer to use natural-looking restorations because these materials do not create a patchwork-like appearance, and they won't expose patients to mercury, which is usually found in metal amalgam (silver) fillings.
Should we note the presence of gum disease, we can perform periodontal therapy. Most gum disease indicators go unnoticed, but Dr. Weiss and Dr. Fulreader have been trained to spot these signs. Protecting yourself from an invisible problem like gum disease is a good reason to attend scheduled general dentistry appointments.
Night Guards for Teeth Grinding
If we notice that your teeth appear worn down, or there's an issue with your bite function, we may recommend a Night Guard. Bruxism, or teeth grinding, is common, but since it normally occurs when you're sleeping, you may never be aware of a problem! Night Guards shield your teeth from your unconscious habit, and we'll be able to customize this appliance in our general dentistry office. We can also limit muscle spasms and overactivity associated with grinding by using a customized orthotic appliance.
Athletic Mouthguards
We can create athletic mouthguards to keep your teeth shielded from harm during sports. You probably wear protective gear during games, so why not extend that same protection to your teeth? Our staff can create an athletic mouthguard customized to fit your unique look. Just ask about them during your general dentistry appointment and we'll be happy to fill you in.
Our office also provides restorative and cosmetic dentistry services. We're even able to repair the function of your mouth with full-mouth reconstruction. Our staff wants to give you a reason to smile!