Experienced Skokie, IL Dentist
Meet Dr. Ali Fulreader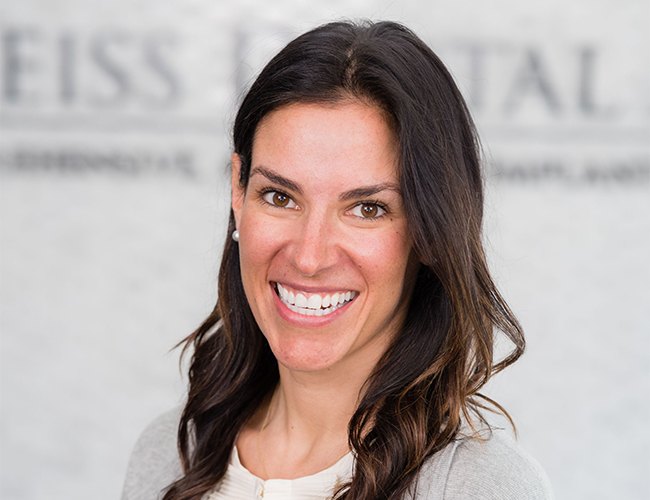 From the very first appointment, our patients will feel right at home with Dr. Fulreader. She enjoys helping each new arrival achieve better oral health and overall wellbeing, as well as any esthetic goals they have in mind for a brighter, more confident smile. She's also very proud to work alongside such a talented and capable team! If you'd like to learn more about her, just keep reading below.
Why I Became a Dentist
Dr. Fulreader was inspired to pursue a career in oral healthcare by her childhood dentist, Dr. Cynthia K. Slack. She was the ultimate professional – intelligent, passionate, educated, poised, caring, and empathetic. She had an impeccable bedside manner and took wonderful care of all her pediatric patients. She made going to the dentist fun, even as a child, and always had the best prizes available. She also recognized Dr. Fulreader's interest in dentistry early on, giving her journal articles to read as early as middle school. Today, Dr. Fulreader couldn't be prouder to work in the same profession as Dr. Slack, and she still emulates her care approach every single day.
My Educational Background
After graduating from Colby College, Dr. Fulreader pursued her dental doctorate at the University of Maryland. She also completed a Hospital Based residency at Evanston Hospital. Today, she has completed several courses at the prestigious Pankey Institute and is a certified Invisalign and CEREC provider. She is also a member of SPEAR Education, Seattle Study Club, American Dental Association, and Illinois Dental Association.
My Life Outside the Dental Office
Dr. Fulreader enjoys spending lots of quality time with her mom, dad, and older brother. They all live in Rochester, NY, and she regularly looks forward to frequenting the local ski hills with them in the winter. As for other hobbies, she likes playing tennis and soccer, painting, going to yoga (she actually attends a class led by Arina, one of our dental assistants), reading non-fiction, going to the Art Institute, traveling, and exploring all of Chicago's different neighborhoods with good friends.