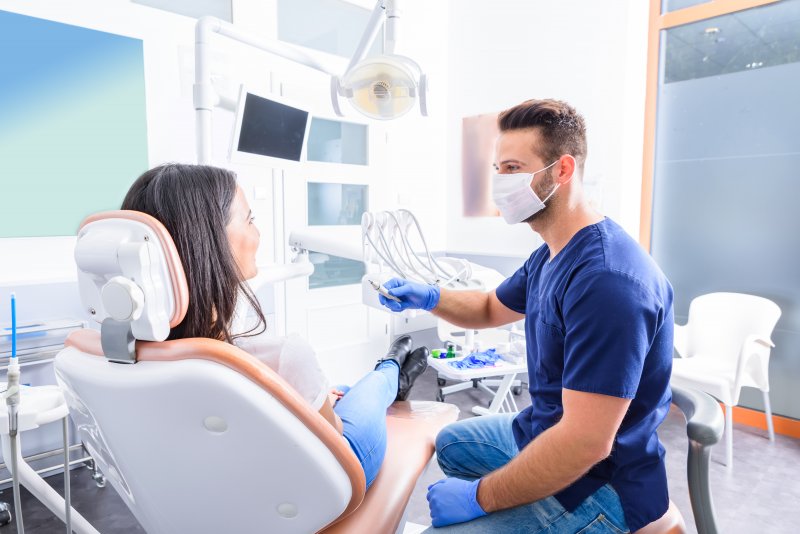 Are you looking to get cosmetic dental work done to improve the appearance of your smile? There are numerous different cosmetic treatments out there to help you achieve the smile makeover that you are looking for, but you want to be well informed in order to get the best results. Before your consultation, be sure that you're prepared. Read on to learn which questions you should be asking as well as some other preparation tips.
Which Questions Should You Ask Your Cosmetic Dentist?
Your consultation is about more than just your dentist giving you a rundown of what your smile makeover will look like. This is also your time to ask any questions that you may have so you can feel prepared when it comes to the day of your cosmetic treatment. Here are some questions to keep in mind and throw your cosmetic dentist's way during your first visit:
Am I a good candidate for this cosmetic treatment?
What are the benefits and risks of this procedure?
Have other patients seen success with this procedure in particular?
Do you recommend any additional or alternative treatments?
Can I see some before and after photos of this procedure?
Tips for Preparing for Your Cosmetic Dentistry Consultation
Here are some additional tips to help you prepare for your consultation and smile makeover:
Keep Up with Your Oral Hygiene
Before you are able to get cosmetic dental work, your mouth needs to be in optimal health. If you don't have excellent oral hygiene now, you could develop an issue that could keep you from getting the procedures that you are hoping for. Prioritize your oral hygiene regimen before, during, and after your treatment to get timely results!
Bring Photos
The final result of your treatment will be personalized to you, but it is a good idea to bring some inspiration photos to your dentist. This will give them a better idea of what exactly you're wanting your smile to look like in the end. They will also be able to discuss all the different treatments you could potentially benefit from.
Think About Your Financial Options
Talking about payments and finances may not be your favorite part of the consultation, but it is necessary when you are discussing cosmetic dentistry. During the consultation, this is the perfect time to talk about any required deposits, payment plan options, and expenses that are involved for the procedures that you are looking to get.
Getting a smile makeover is exciting, but there is still a lot of preparation involved. By asking questions now and using the tips about, you will be on track towards your dream smile in no time!
About the Author
Dr. Brad Weiss is an experienced dentist who has been working in the field for two decades. He earned his dental doctorate from Indiana University's School of Dentistry in Indianapolis and continued his education at the L.D. Pankey Institute in Florida. He was inducted as a Fellow into the prestigious American College of Dentists in 2012. For more information on smile makeovers or to schedule an appointment at his office in Skokie, visit his website or call (847) 864-0188.