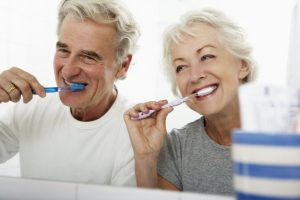 It's normal for a senior's health to generally decline with age. As a result, you've made the difficult decision to move your loved one into an assisted living facility. You want them to maintain good oral health while they're there, because you've heard that good oral health improves overall health. In fact, it can even lower the risk of heart attack, stroke, and other medical problems. Read on as a dentist for seniors in Skokie talks about the importance of regular dental care for seniors in assisted living.
Daily Dental Care
The staff members in assisted living centers are trained to help residents take good care of their teeth (or dentures). Rest assured that they will help your loved one maintain good oral hygiene habits. If need be, they can also help those who are not able to perform tasks such as brushing and flossing on their own.
Routine Checkups
While you may not be able to keep an eye on your loved one's daily dental care routine, you can make sure they still visit their dentist at least twice a year. These appointments give the dentist the opportunity to remove food debris, plaque, and bacteria from a senior's mouth. The dentist is also able to detect early warning signs of other health problems, such as dementia, diabetes, and oral cancer, that could jeopardize senior oral health in Skokie. Additionally, these visits are a great time to talk about how seniors can improve their dental hygiene once they return to their assisted living facility.
Treating Tooth Loss
Tooth loss is one of the most common dental issues that seniors face. According to the CDC, one out of every five seniors in the U.S. has lost all of their teeth. Not replacing missing teeth can cause the jawbone to deteriorate, increasing the risk of all sorts of health problems, including gum disease.
Dental implants are a great solution because they look, feel, and function almost exactly like natural teeth. They are surgically placed in the jaw, preserving the bone's density and maintaining the natural shape of the face. Dentures also make a good option. They tend to be the more cost-effective solution since they are more often covered by insurance like Medicaid. However, dentures have to be replaced more often than dental implants do.
Everyone, no matter their age, deserves to have a healthy, beautiful smile. By making sure your loved one maintains excellent dental health, you can help them live a fulfilling and comfortable life for years and years to come.
About the Author
Dr. Brad Weiss has 20+ years of experience as a dentist. During that time, he has become a Fellow of the prestigious American College of Dentists, demonstrating his commitment to clinical excellence and continuing education. At his practice, Weiss Dental Arts, he treats patients of all ages in the Skokie, IL community, including seniors. To learn more about keeping your loved one's smile healthy, visit Dr. Weiss' website or call 847-864-0188.